Tag Archives | capitaine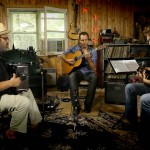 21 novembre 2012
Yves Lambert TRIO – Session d'enregistrement de «La chanson du capitaine Bernard» from La Prûche Libre on Vimeo.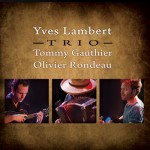 9 novembre 2012
Écoutez le premier single de l'album Trio, qui sortira le 19 novembre prochain ! Trio (Yves Lambert, Olivier Rondeau, Tommy Gauthier by La prûche libre
Sur Facebook
On est très heureux d'annoncer notre présence pour le Underneath The Stars Festival le 22 Juillet 2018 - Yorkshire, UK

We're delighted to announce our appearance at Underneath the Stars Music & Arts Festival, 22nd July - Yorkshire here we come! #UTSf2018 ...